COIN COLLECTING SUPPLIES AT U.S.COINS AND JEWELRY


Cases, books, and containers to protect and expand your collection.
Every coin collector, whether beginner or advance, needs coin collecting supplies to store and display their coin collection correctly. Most importantly, coin supplies will keep your coins from being damaged and will help to preserve their pristine condition. Our coin supplies will get you started on a lifelong hobby while providing you hours of enjoyment.
Coin Collecting Supplies
U.S. Coins and Jewelry offers the largest selection of coin supplies in Houston! Our wide variety of supplies aid in caring and storage of your coins, including a large number and variety of coin albums, holders, and tubes used not only to protect your coins but to display them for all to see. Visit our Store on I-10 in Houston between Voss and Bingle to pick yours up!
Sometimes just building a coin collection can be hard enough, you do not have to worry about picking the wrong coin supplies. We genuinely care about the safety and security of your coin collections. All of our coin collecting supplies are selected only after we determine that they will be able to safely and securely store any coin for many years.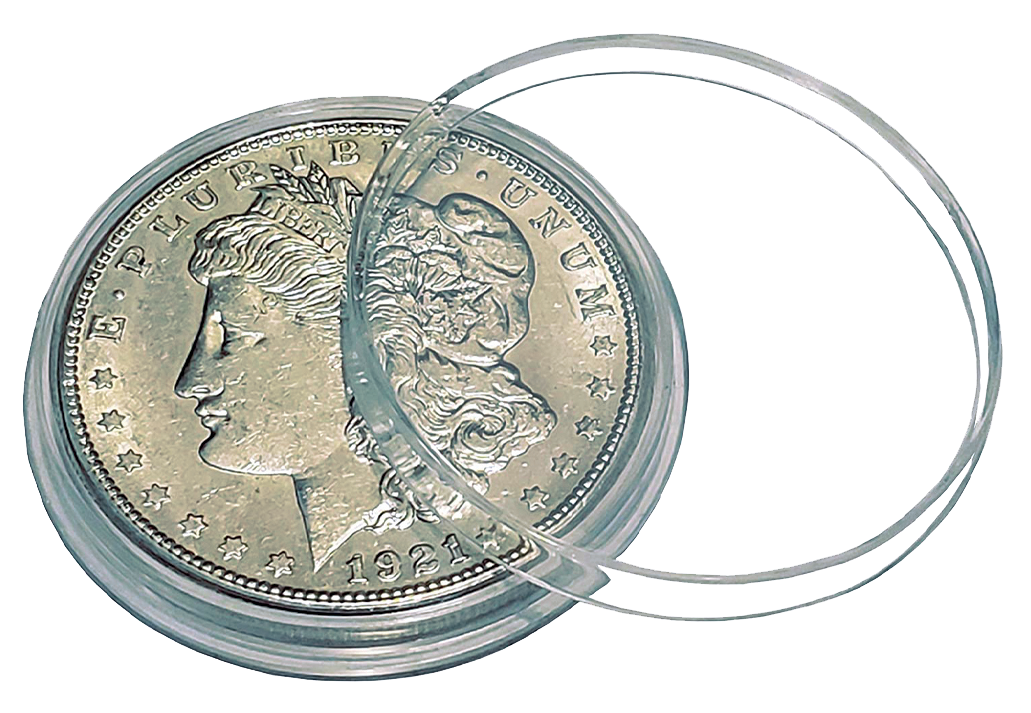 We carry top of the line coin supply products such as air-tites, cardboard coin holders, coin albums, coin folders, coin storage boxes, coin cleaning supplies, coin display cases, coin magnifiers, coin maps, coin slabs, and coin tubes as well as a great line of currency supplies. These coin holders and collecting supplies make it easy to organize and display your coins.
Magnifier and Lights
To properly view coins, you will likely also need proper lighting conditions and a magnifier to help you see your coins better. The best lighting is incandescent lighting. Fluorescent lighting tends to be too soft and mild and may hide significant imperfections from you. Halogen lights, on the other hand, are too harsh and may call undue attention to minor blemishes on your coin. A simple desk lamp that uses a 75-watt incandescent bulb is ideal.
Some coin collectors like to use two different kinds of magnifiers. The first is a hand-held lens, which is usually 1.5 to 4 inches in diameter and has a magnification power between 2X to 3X. This type of glass allows a general viewing of the coin's beauty and overall eye appeal. For more close-up analysis of the surface of a coin, a jeweler's loupe that has a magnification power between 10X and 15X is ideal.
Visit our Store on I-10 in Houston between Voss and Bingle to select your coin collecting supplies! We'd be happy to answer any questions.



Books Every Collector Should Own
If you choose to collect "raw" coins (not graded by third parties) knowing how to accurately assess and grade coins is a crucial skill you will need to develop before you begin investing.
There are literally hundreds, even thousands of books about coin collecting that can help you build your rare coin collection and knowledge base. Here are three that should be in every collector's library and all three are available at U.S. Coins and Jewelry.
---
1. A Guide Book of United States Coins

R.S. Yeoman, Whitman Publishing

Often called the "red book" by collectors, this is an annual publication that includes a history of US coinage, numismatic terms, and photographs for every US coin series issued since 1793 including composition, denomination, design descriptions, how many pieces were struck each year and more. It also includes the value for each.

2. PCGS Guide to Coin Grading and Counterfeit Detection

John Danreuther, House of Collectibles Publishing

The Official Guide to Coin Grading and Counterfeit Detection! A single, comprehensive guide encompassing every facet of coin grading and counterfeit detection from the Professional Coin Grading Service (PCGS).

3. Photograde: Official Grading Guide for US Coins

James F. Ruddy, Zyrus Press

The single most useful book you can own to learn the essentials of coin grading, Photograde was designated in 1972 as an Official Grading Guide by the American Numismatic Association. In this book, you'll find over 1000 enhanced coin-grading pictures and in-depth descriptions of regular-issue U.S. coin types from 1793 to date.
Starter Kits for Kids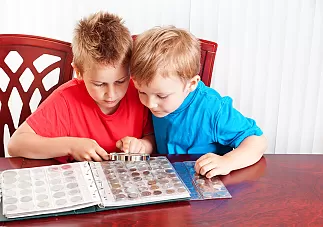 To foster a lifelong love of coin collecting, we created the U.S. Coins and Jewelry Kid Collector Starter Kit. Our kit is part of our ongoing mission to help educate kids so that they can recognize the fun and rich history that can be had from collecting coins. Coin collecting can help them learn things like; where different U.S. Mints are located around the country, how to tell just by looking at a coin where it was minted, how money travels from mint to mint, coin grading, different coin metals and values, Presidents, historic people, and so much more important history.
Visit Us to Get Your Kid Collector Starter Kit
Why Buy Coin Collecting Supplies from U.S. Coins and Jewelry?
Fast and Free shipping on orders $99+
100% Satisfaction Guaranteed
Wide selection of coin accessories and coin supplies for your collection
We offer high-quality products at great prices
Friendly and helpful customer service