WE BUY AND SELL NEW, PRE-OWNED & USED PATEK PHILIPPE WATCHES



Why sell your Patek Philippe to U.S. Coins and Jewelry?
It's simple, because we pay the most in Houston for your unworn, pre-owned or used Patek Philippe Watch. U.S. Coins and Jewelry is one of the largest Patek Philippe timepiece buyers and sellers in Houston.
When you are ready to sell your Patek Philippe or other luxury watches, a U.S. Coins and Jewelry specialist is ready to help. We understand that the decision to sell is a personal one. When the time is right, schedule a visit to our location at 8435 Katy Freeway, or call us at 713-597-6367. We provide honest evaluations and the best possible offers for the items you wish to sell. We supply immediate payment on accepted offers, and charge no fees or commissions. So, if you are ready to sell your Patek Phillipe watch, then you owe it to yourself to get the best price and that will only happen at U.S. Coins and Jewelry. We will beat any other offer for your Patek Philippe watch.
If you are a serious Patek enthusiast, we are the best place to buy or sell your next watch. That's because for over 30 years U.S. Coins and Jewelry has been Houston's top choice when it comes to buying & selling new, pre-owned and vintage Patek Philippe watches, and other luxury and vintage watches. Our luxury watch inventory includes new, pre-owned, & vintage.
Best of all, we stand behind our pre-owned watches with our three-year U.S. Coins and Jewelry Warranty.
Patek Philippe Models We Buy:
here is a partial list of the most popular Patek Philippe models and reference numbers that we buy. Use the form on this page to provide information on your watch to receive a free Quote to sell your Patek Philippe to U.S. Coins and Jewelry.
Patek Philippe Model 5711/1A
Patek Philippe Model 5711/1R
Patek Philippe Model 5712/1A
Patek Philippe Model 5726/1A
Patek Philippe Model

5726-001
Patek Philippe Model 5980R-001
Patek Philippe Model 5712G
Patek Philippe Model 5980/1AR-001


Considering Selling Your Patek Philippe?
We buy and sell high-quality timepieces that are as fashionable as they are functional.
If you are considering selling your Patek Philippe, we are the #1 trusted pre-owned Patek Philippe dealer in Houston and will match or beat any reasonable offer for your watch. No appointment is necessary.
Call us at 713-597-6367 or visit our showroom or use our Appraisal Form to submit online. Get top dollar for your Patek Philippe watch, contact us today.
We will buy your Patek Philippe watch today. Demand is always high for luxury watches.
Patek Philippe Nautilus
Patek Philippe Tiffany Dial
Patek Philippe Nautilus
Patek Philippe Calatrava
Patek Philippe Aquanaut
Patek Philippe Annual Calendar
ABOUT PATEK PHILIPPE WATCHES: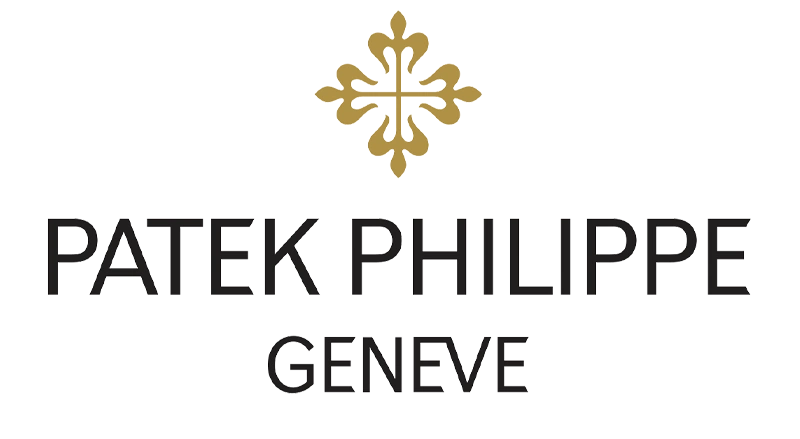 The Patek Philippe watch company was officially launched in 1851 when Patek joined with the French watchmaker Adrien Philippe. Philippe was the inventor of the keyless winding mechanism. Patek Philippe pioneered many innovations in watch making including the perpetual calendar, split-seconds hand, chronograph, and minute repeater. Patek Philippe is notable for manufacturing its own watch components and its impeccable product. These timepieces are usually sold for a high price because of their unique look and innovative mechanical features.
Patek Philippe is no stranger to supplying watches to the rich and powerful. In 1851, Patek Philippe started supplying its watches to Queen Victoria and her consort, Prince Albert. November 1851 during the Great Exhibition of London Queen Victoria acquired a key-wound Patek Philippe watch created in a pendant style in. She also owned a Patek Philippe timepiece that is worn pinned to clothing like a brooch. This unique and stunning timepiece offers a watch suspended from a diamond and enamel brooch.
It is no surprise then that Patek Philippe timepieces sell for record numbers at auction. In 1999, an ultra-complicated pocket watch that had been made exclusively for Henry Graves Jr. was sold at auction for $11 million. This timepiece set the record as the most expensive timepiece ever sold. Nine years later, the company again broke a record by selling the most expensive modern wristwatch. The Sky Moon Tourbillion, made of platinum, sold for $1.49 million. Another record was set in 2010 when a Patek Philippe yellow gold perpetual calendar and moonphase display wristwatch became the most expensive watch sold during an auction period, selling at $5.5 million.
In 1989, Patek Philippe created one of the most complicated mechanical watches ever made; the Calibre 89. This impressive timepiece was created to celebrate the 150th anniversary of the company. Unlike any other watch, this timepiece holds 39 complications including the date of Easter, time of sunrise, equation of time, sidereal time, and many more. This timepiece is so complicated it includes 1,728 unique parts to create the sidereal time, a 2,800 star chart, and more. The Calibre 89 also adds a day to February for leap years while leaving out the extra day for every 100 year interval. Again in 2005, Patek Philippe introduced another modern innovation in watch making; the Silicon Escapement Wheel.
When Buying Your Patek Philippe or Luxury Timepiece, U.S. Coins and Jewelry Considers:

CONDITION AND AGE OF THE TIMEPIECE:
The better shape your Patek Philippe is in, the more you will get. The less work we have to put into the watch to get it ready for resale, the more money goes into your pocket.
MAKE AND MODEL:
Certain models and styles are more desirable than others. Currently, the bulk of consumers & collectors are seeking Vintage and sports model Patek Philippe watches. We also look at the specific model popularity.
BOX, PAPERS, AND OTHER ACCESSORIES.
A Patek Philippe that has the original box and papers adds more value to your watch. Collectors love to have the original box, paperwork as well as other accessories that came with the original watch when buying a Patek Philippe.
We are The Premier Pre-Owned Patek Philippe Buyer & Seller In Houston.
We Buy & Sell All Models of Patek Philippe and Other Fine Swiss Watches.
A Patek Philippe watch is not only a beautiful timepiece but an investment that retains its value for future generations. These luxury watches are often vintage and handed down as heirlooms from generation to generation. Today, older models continue to be treasured, and there has become a huge demand for these high-quality timepieces, including used or pre-owned Patek Philippe Nautilus and other models.
At U.S. Coins and Jewelry we carry a large inventory of new, pre-owned, and vintage Patek Philippe and other Swiss watches that include many models and price points, all verified and authenticated.
Don't see what you are looking for in our online inventory, please call us as we can use our wide network of resources to locate the watch of your dreams.